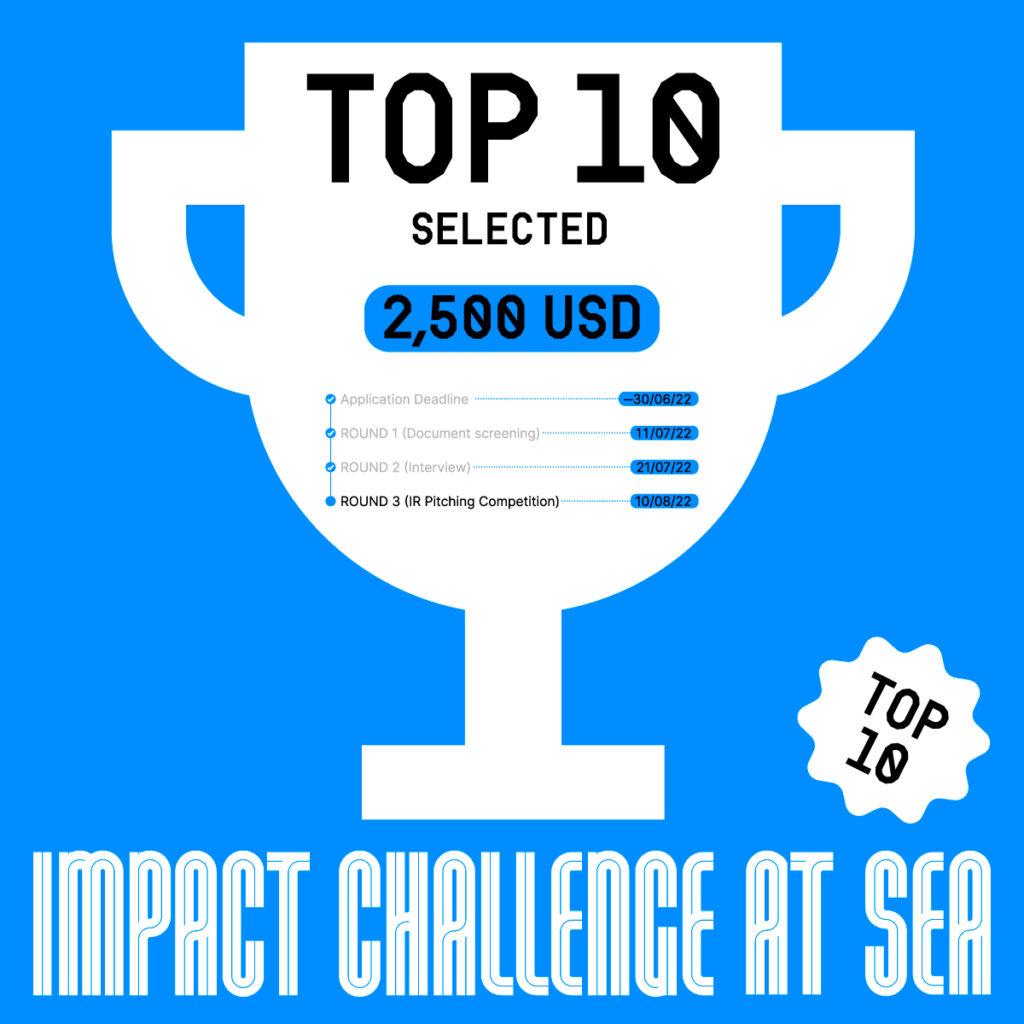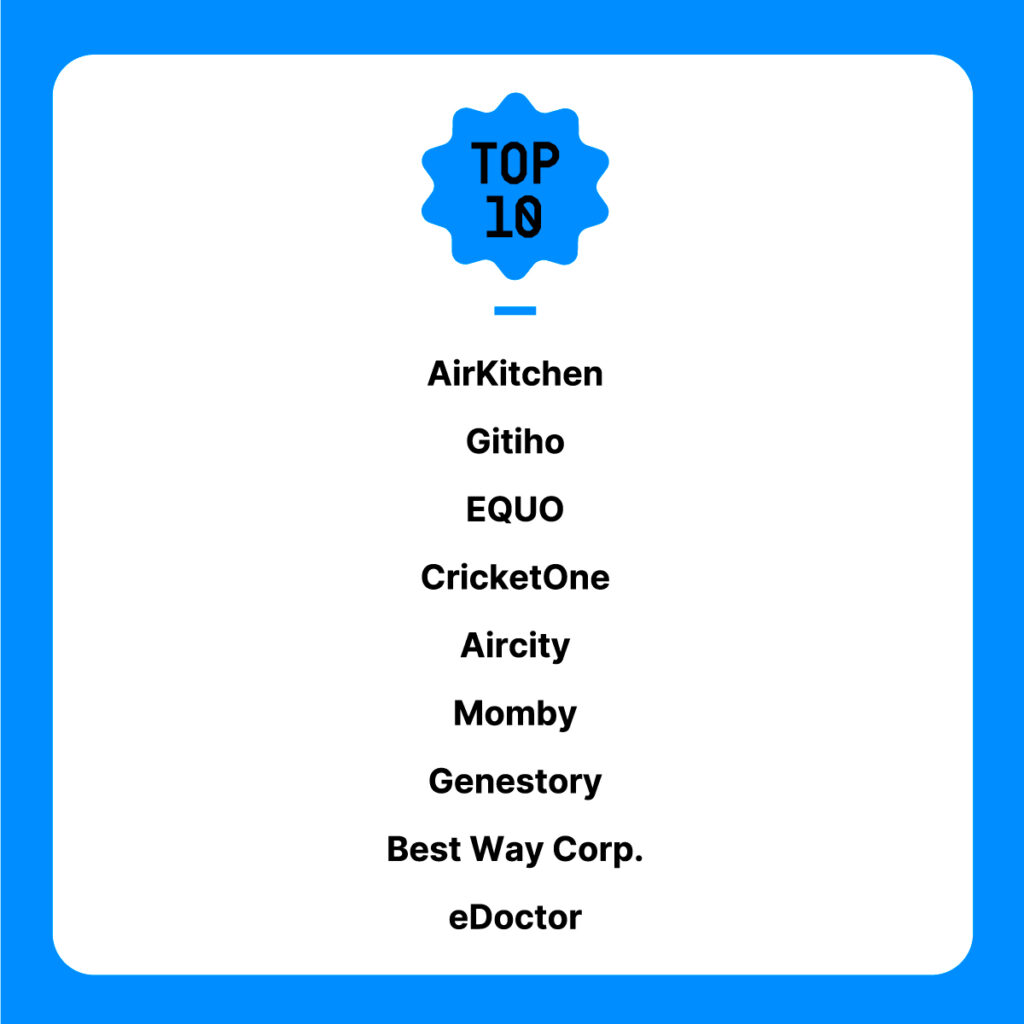 After a fierce challenge among outstanding applicants, we are announcing the TOP 10 that were selected!

Thereby, the TOP 10 has secured a prize of $2500, and a new challenge toward the TOP 2 has begun.

On August 10, TOP 10 will participate in Pitching Day held in Hanoi and the final TOP 2 will be decided through IR pitching during that event.
Among the TOP 10, which impact startup will win the title of TOP 2?

Please follow up for more information and support us for the upcoming Pitching Day!😊