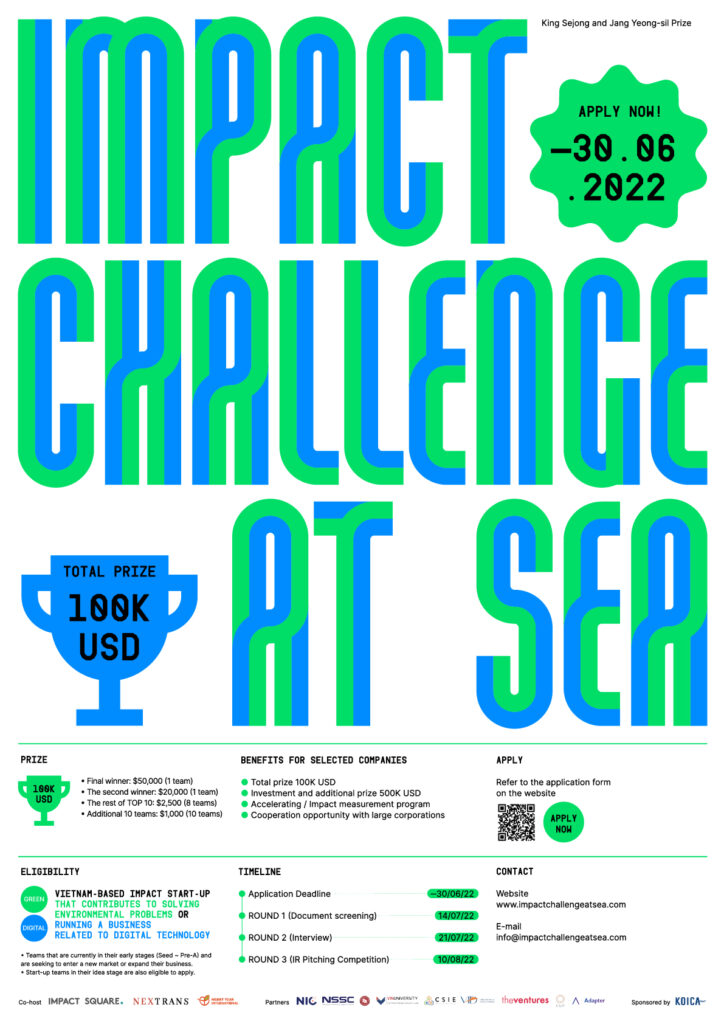 IMPACT CHALLENGE AT SEA competition is now open to discover and invest in promising impact start-ups!
We are discovering early-stage impact start-ups with business ideas or the aim of business expansion to solve social problems, to support their journey in various ways including investment and accelerating programs.
Benefits for selected companies/teams are $100,000 of total prize money, accelerating programs and social value measurement programs.
Great opportunity to cooperate with large enterprises and global networks for follow-up investment opportunities is another benefit for participants.
If you want to achieve great innovation through your business, apply now!